Buy one of Beth Cornelison's books


Cameron Mountain Rescue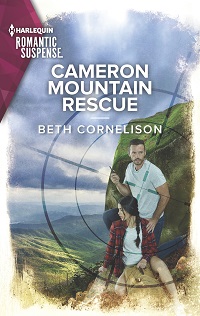 In a serial killer's sights

And nowhere to hide…

During a rescue mission, firefighter Brody Cameron and nurse Anya Patel are trapped by a landslide in a murderer's remote mountain lair. The pair struggle to escape and, in so doing, uncover a killer's long brutal history. Unexpected freedom gives them a second chance, but was their intense attraction just a reaction to shared captivity—or did the experience put them in even greater danger? As Anya becomes the murderer's next target, Brody tries to keep her safe…but he might just be too late.
---

Coming soon!
---

Cameron Glen
Book 3
June 2023
Harlequin Romantic Suspense
ISBN 978-1-335-73839-4


Permission to reproduce text granted by Harlequin Books S.A. Cover art used by arrangement with Harlequin Enterprises Limited. All rights reserved. ® and ™ are trademarks of Harlequin Enterprises Limited and/or its affiliated companies, used under license.