Buy one of Beth Cornelison's books


Kidnapping in Cameron Glen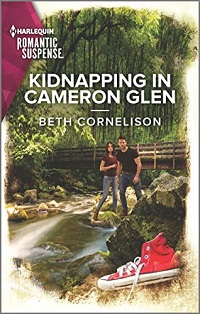 Working together to save their child…

Before it's too late.

Jake and Emma Turner's marriage is in ruins. Their latest shouting match has driven their teenage daughter to run away from home. But when evidence surfaces that she's been kidnapped by human traffickers, the couple must set aside their conflicts to save their child. With time running out, can the pair's desperation bring them together…now and forever?

---

---

Cameron Glen Book 2
June 2022
Harlequin Romantic Suspense
ISBN 978-1335759795


Permission to reproduce text granted by Harlequin Books S.A. Cover art used by arrangement with Harlequin Enterprises Limited. All rights reserved. ® and ™ are trademarks of Harlequin Enterprises Limited and/or its affiliated companies, used under license.