Cats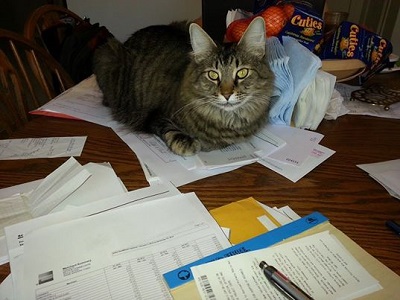 Zeke loves helping his Daddy do the taxes.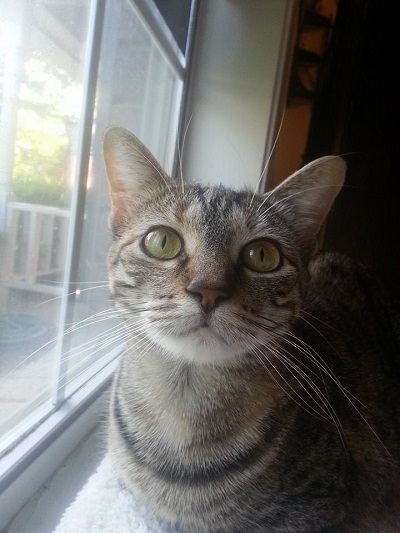 Scout is a Mama's girl and loves sitting in the office window while I write.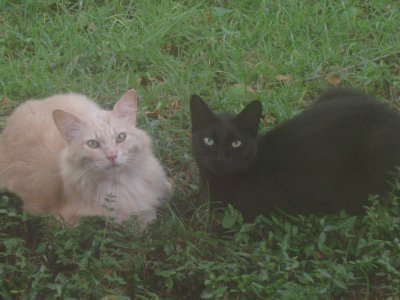 My outside cats, Dexter and Magic. What an odd couple they are! Think Lady and the Tramp...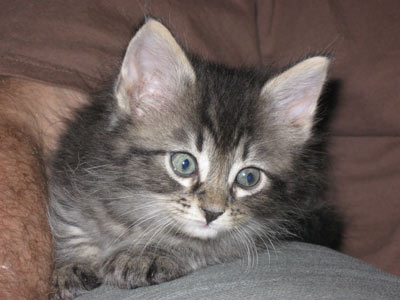 Here's Zeke, our newest addition (2010) How can a kitty so sweet also be such a PITA? (I know, he'll outgrow this stage...)
---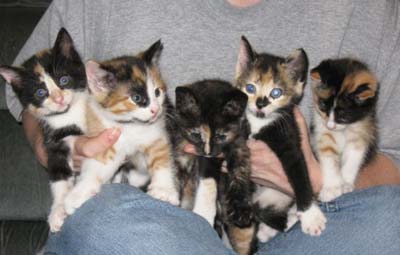 All Five Babies
---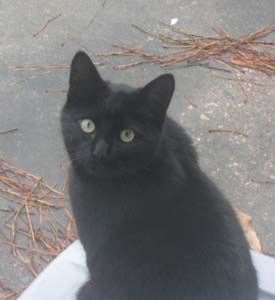 Nate
---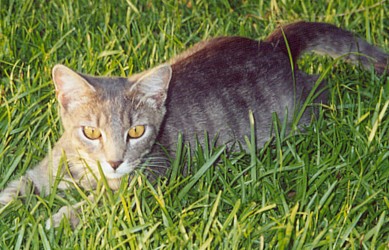 My cat, Jewel. She's a mama's girl, and I love it! I put her in TO LOVE, HONOR AND DEFEND as my heroine Libby's cat.
---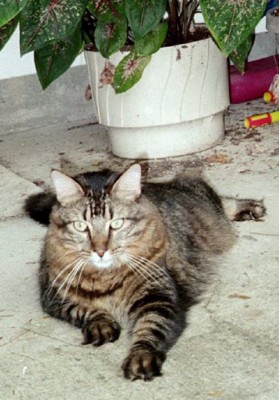 Samson, our three-legged cat. He's hands down my guys' favorite. He's a goofball with loads of personality. Watch for him to appear in a future book.
---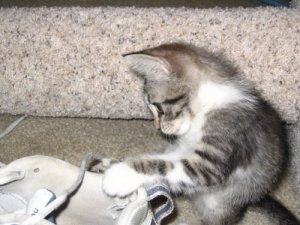 Our new baby, April.
---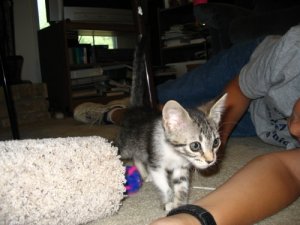 More of April.
---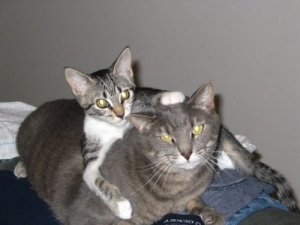 Jewel is so patient with her new little sister- AKA the pest